35th MINI FASTNET
French Duo Racing of 600 nautical miles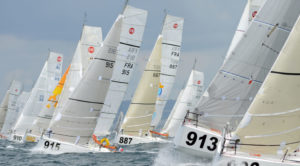 Departure 13 June, 2021
Awards 19 June, 2021

International Double Race of 600 nautical miles
Douarnenez – Fastnet Lighthouse – Douarnenez
The Mini-Fastnet organised since 2002 by the Winches Club.
Mini-Fastnet… 600 nautical miles to enter in Mini Class history. Four unforgettable days and nights to approach the legendary light of the Fastnet. A race to be shared as a real proof.
So, absolute to integrate the Mini circuit threw this race.
The course (approximatively 600 nautcal miles) :
Douarnenez – Chenal du Four – Wolf Rock –  Racon, East of Scilly –  Stags – Fastnet Lighthouse – Douarnenez.
The registration is open here